Catalytic converter Reference 21507103
SKU (Reference number) 21507103
Few left in stock
At this time we cannot know the product availability. Please,Leave us your email and / or phone number so we can notify you as soon as you are available. Thank you very much and apologize for any inconvenience.
Petrol

3.60

620

Euro V, Euro VI
Do you still have doubts? Contact us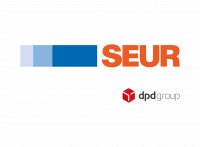 Safe purchase

Return your order
within 45 days
See conditions

2 year guarantee

Express service

Best price, guaranteed

Specific catalytic converters and particulate filters are approved according to the EU. Universal products not approved.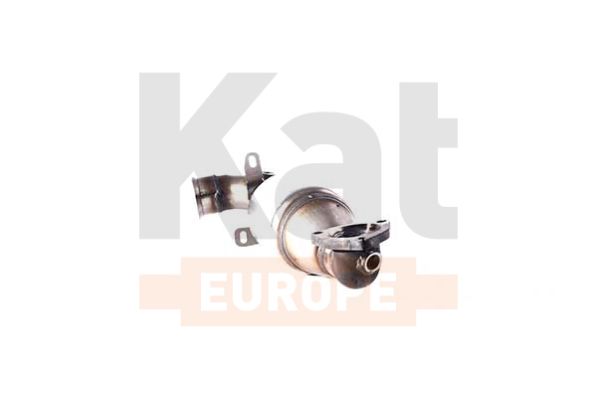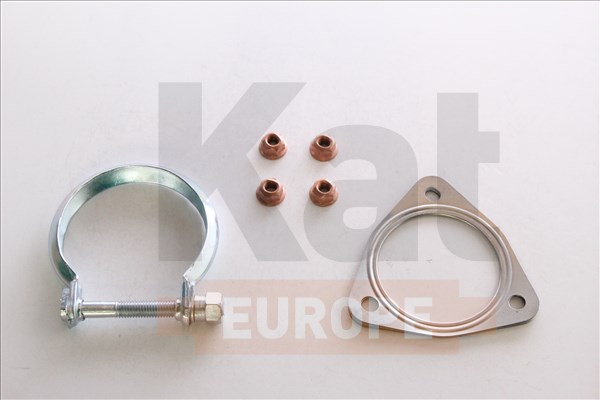 *Free kit valid while stocks last.
| BRAND | Model | Applications | Date |
| --- | --- | --- | --- |
| BMW-MINI | PACEMAN | COOPER S 1.6I 16V TURBO 1598 CC 120 KW / 163 CV N18 R61 | 9/12>7/14 |
| BMW-MINI | PACEMAN | COOPER S 1.6I 16V TURBO 1598 CC 120 KW / 163 CV N18 R61 | 7/14> |
| BMW-MINI | PACEMAN | COOPER S 1.6I 16V TURBO 1598 CC 135 KW / 184 CV N18 R61 | 4/12>7/14 |
| BMW-MINI | PACEMAN | COOPER S 1.6I 16V TURBO 1598 CC 140 KW / 190 CV N18 R61 | 7/14> |
| BMW-MINI | PACEMAN | JCW 1.6I 16V TURBO 1598 CC 160 KW / 218 CV N18 R61 | 9/12>7/14 |
| BMW-MINI | PACEMAN | JCW 1.6I 16V TURBO 1598 CC 160 KW / 218 CV N18 R61 | 7/14> |
| BMW-MINI | CLUBMAN | COOPER S 1.6I 16V TURBO 1598 CC 135 KW / 184 CV N18 R55 | 3/09>6/15 |
| BMW-MINI | CLUBMAN | JCW 1.6I 16V TURBO 1598 CC 120 KW / 163 CV N18 R55 | 11/11>6/15 |
| BMW-MINI | COOPER S | 1.6I 16V TURBO 1598 CC 147 KW / 200 CV N18 R56, 57 | 1/12>6/15 |
| BMW-MINI | COOPER S | 1.6I 16V TURBO 1598 CC 135 KW / 184 CV N18 R56, 57 | 7/09>6/15 |
| BMW-MINI | COUNTRYMAN | COOPER S 1.6I 16V TURBO 1598 CC 120 KW / 163 CV N18 R60 | 7/14> |
| BMW-MINI | COUNTRYMAN | COOPER S 1.6I 16V TURBO 1598 CC 140 KW / 190 CV N18 R60 | 7/14> |
| BMW-MINI | COUNTRYMAN | COOPER S 1.6I 16V TURBO 1598 CC 135 KW / 184 CV N18 R60 | 8/10>7/14 |
| BMW-MINI | COUNTRYMAN | COOPER S 1.6I 16V TURBO 1598 CC 120 KW / 163 CV N18 R60 | 8/10>7/14 |
| BMW-MINI | COUNTRYMAN | COOPER SX JCW 1.6I 16V TURBO 1598 CC 160 KW / 218 CV N18 R61 | 4/11>7/14 |
| BMW-MINI | COUNTRYMAN | COOPER SX JCW 1.6I 16V TURBO 1598 CC 160 KW / 218 CV N18 R61 | 7/14> |
| BMW-MINI | COUPÉ | COOPER S 1.6I 16V TURBO 1598 CC 135 KW / 184 CV N18 R58 | 9/11>5/15 |
| BMW-MINI | COUPÉ | JCW 1.6I 16V TURBO 1598 CC 155 KW / 211 CV N18 R58 | 9/11>5/15 |
| BMW-MINI | ROADSTER | COOPER S 1.6I 16V TURBO 1598 CC 135 KW / 184 CV N18 R59 | 3/12>4/15 |
| BMW-MINI | ROADSTER | JCW 1.6I 16V TURBO 1598 CC 155 KW / 211 CV N18 R59 | 3/12>4/15 |
| CITROËN | C4 | 1.6I 16V THP 1598 CC 110 KW / 150 CV EP6CDT (5FV) | 9/10> |
| CITROËN | C4 PICASSO | 1.6I 16V THP 1598 CC 115 KW / 156 CV EP6CDT (5FV) | 9/10>9/12 |
| CITROËN | C5 | 1.6I 16V THP 1598 CC 115 KW / 156 CV EP6CDT (5FV) | 10/09> |
| CITROËN | C5 | 1.6I 16V THP 1598 CC 110 KW / 150 CV EP6CDT (5FN) | 6/12> |
| CITROËN | DS3 | 1.6I 16V THP 1598 CC 149 KW / 202CV EP6DTS (5FF) | 1/11> |
| CITROËN | DS3 | 1.6I 16V THP 1598 CC 153 KW / 206 CV EP6DTS (5FD) | 1/11> |
| CITROËN | DS3 | 1.6I 16V THP 1598 CC 110 KW / 150 CV EP6CDT / EP6DT (5FN-5FX) | 3/10> |
| CITROËN | DS3 | 1.6I 16V THP 1598 CC 115 KW / 156 CV EP6DT / EP6CDT (5FR-5FV) | 3/10> |
| CITROËN | DS4 | 1.6I 16V THP 1598 CC 115 KW / 156 CV EP6CDT (5FV) | 4/11> |
| CITROËN | DS5 | 1.6I 16V THP 1598 CC 115 KW / 156 CV EP6CDT (5FV) | 10/11> |
| PEUGEOT | 207 | 1.6I 16V THP 1598 CC 115 KW / 156 CV EP6DTS (5FR) | 4/10>10/11 |
| PEUGEOT | 207CC | 1.6I 16V THP 1598 CC 115 KW / 156 CV EP6CDT (5FV) | 4/10>3/15 |
| PEUGEOT | 208 | 1.6I 16V THP 1598 CC 115 KW / 156 CV EP6CDT (5FV) | 3/12> |
| PEUGEOT | 3008 | 1.6I 16V THP 1598 CC 115 KW / 156 CV EP6CDT (5FV) | 3/09> |
| PEUGEOT | 308 | 1.6I 16V THP 1598 CC 115 KW / 156 CV EP6CDT (5FV) | 4/10>1/14 |
| PEUGEOT | 5008 | 1.6I 16V THP 1598 CC 115 KW / 156 CV EP6CDT (5FV) | 7/11> |
| PEUGEOT | 508 | 1.6I 16V THP 1598 CC 115 KW / 156 CV EP6CDT (5FV) | 1/11>9/14 |
| PEUGEOT | 508 | 1.6I 16V THP 1598 CC 110 KW / 150 CV EP6CDT (5FN) | 1/12>9/14 |
| PEUGEOT | RCZ | 1.6I 16V THP 1598 CC 115 KW / 156 CV EP6CDT (5FV) | 5/10> |
| BMW-MINI | CLUBMAN | COOPER S JCW 1.6I 16V 1598 CC 155 KW / 211 CV N14B16C R55 | 3/08>12/15 |
| BMW-MINI | COOPER S | JCW 1.6I 16V 1598 CC 155 KW / 211 CV N14B16C R56, R57 | 3/08>12/14 |
| BMW-MINI | COOPER S | JCW 1.6I 16V 1598 CC 160 KW / 218 CV N14B16C R56, R57 | 7/07>11/13 |
| BMW-MINI | COUPÉ | COOPER S JCW 1.6I 16V 1598 CC 155 KW / 211 CV N14B16C R58 | 9/11> |
| BMW-MINI | ROADSTER | COOPER S JCW 1.6I 16V 1598 CC 155 KW / 211 CV N14B16C R59 | 11/11>4/15 |
Original references
1706W3
1706Z2
18307599436
| References | References |
| --- | --- |
| AS | 28681 |
| BM | BM91925H |
| BOSAL | 090255 |
| CATS & PIPES | CNC158 |
| HJS | 96.21.5006 |
| IMASAF | 56.25.53 |
| JMJ | JMJ1091654 |
| KLARIUS | 323490 |
| POLMO | 99.246 |
| VENEPORTE | PG45409K |
| VENEPORTE | PG45825K |
| WALKER | 28201 |